Apple Touchscreen Tablet / Netbook Rumors Will Not Go Away
Every six months or so, we get the old Mac Tablet, Mac Netbook, Mac Whatever touchscreen ultra portable. It's become so uniformly tiresome to report on that we've decided not to even waste our reader's time with this dribble. Yet…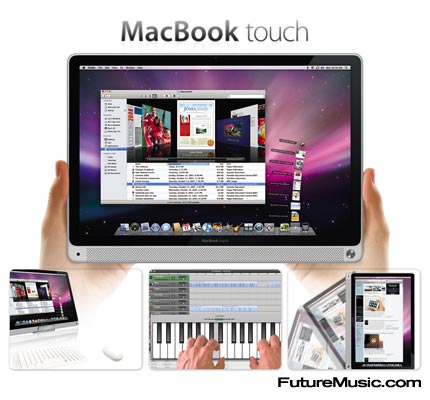 There are new reports out of China from sources at Quanta and Wintek that a Touchscreen Mac Tablet/Netbook is indeed in production and we should see it just before the Back-To-School season. Yawn…
Yesterday the Commercial Times reported on the new product and today Dow Jones Newswire has delivered their own version. Both Apple Asia and Quanta Public Relations reps declined to comment.
Here's what they're spewing: Apple has a "touchscreen netbook" in development with a screen "between 9.7-inches and 10-inches." Quanta (manufacturer) and Wintek (display supplier) are allegedly involved.
Please Apple, just build this thing already!