KRK Releases Budget R6 Passive Studio Monitor
KRK Systems has released the R6 passive studio monitor. The budget R6 incorporates design cues from KRK's Rokit line, including radiused edges along the front of the cabinet.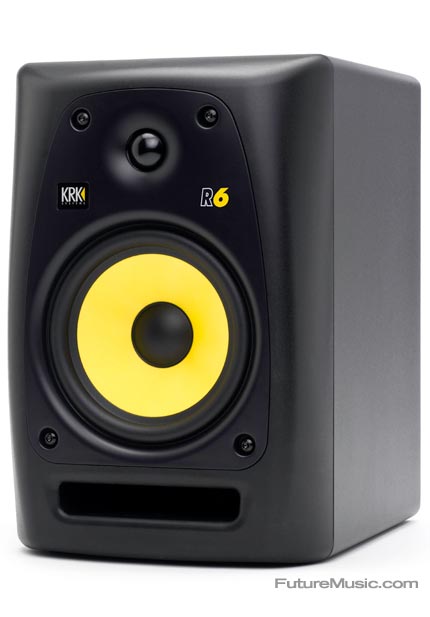 KRK claims the R6 leverages KRK's research and development into baffle design and fabrication. The curved front baffle was engineered to minimize diffraction of high-frequencies, resulting in a sweet spot that is significantly larger than products with square or lightly rounded baffles. The baffle also houses a molded front-facing bass port that minimizes low-frequency phase distortion and unwanted frequency emphasis typical of rear-facing bass ports. The R6 features 5-way speaker binding posts, a precision crossover and is capable of handling 100 watts (RMS) of power.
The KRK R6 costs $149, and is available now. More information on the KRK R6.