Audio-Technica Announces ATH-M35 Dynamic Stereo Monitor Headphones
Audio-Technica has announced the ATH-M35 Dynamic Stereo Monitor Headphones. Employing the company's latest transducer technology, the ATH-M35 features a foldable design for easy storage and a comfy, low-profile, closed-back design. They are suitable for a wide range of applications, from professional studio and home recording use to more portable situations such as live sound, broadcast audio-for-video and field recording.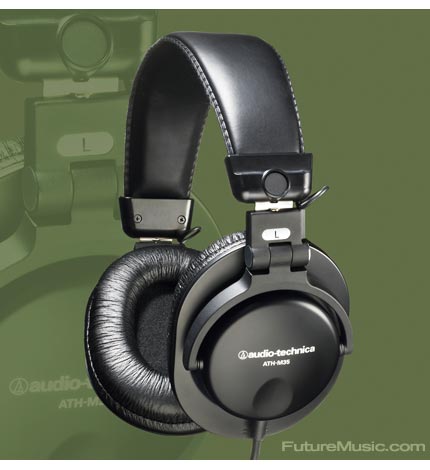 The headphones feature a neodymium magnet structure and have a frequency response of 20-20,000 Hz. The ATH-M35's also have a lightweight and adjustable cushioned headband to provide maximum listening comfort. In addition, they feature a gold-plated stereo 1/8″ (3.5 mm) connector with strain relief and professional screw-on 1/4″ (6.3 mm) adapter, and a sturdy, ultra-flexible 11′ (3.4 m) cable with single-side exit.
Audio-Technica's ATH-M35 Dynamic Stereo Monitor Headphones will be available February 2009 for $139. More information on the Audio-Technica ATH-M35.