JBL Professional Unveils EON500 Portable Loudspeakers Series
JBL has unveiled the new EON500 series of powered and lightweight portable speakers. When JBL decided to update their popular portables, they enlisted longtime design partner RKS, a Southern California-based consultancy.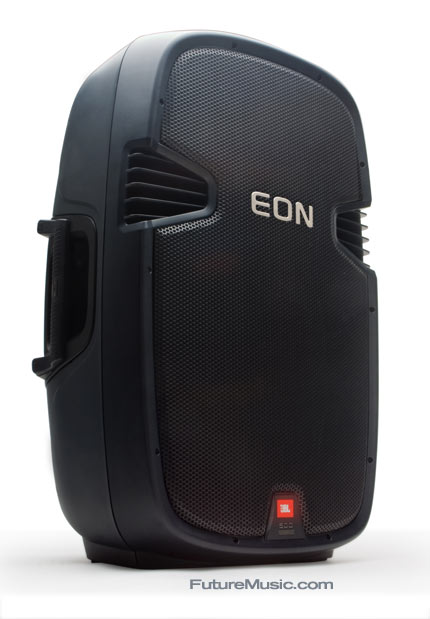 The resulting design is a departure from the original EON. The full, foam-backed, perforated metal grill provides an added measure of protection to internal components, while offering a clean, uncluttered look to the entire line. The speaker's shape, like the EON's power, projects from the rear of the speaker where the amp is housed. To minimize abuse to the speakers and users alike, the design team removed all the hard edges and corners.
The EON500 series includes three lightweight compact models that each feature an on-board mini-mixer with loop-thru or mix-out capability. The EON515 puts out 450 watts of power, yet weighs 33 lbs. The new EON features three handles: one on the top and one on each side with a soft comfort-grip.
More information on the new JBL EON500 Series.