Sony Releases Acid Pro 7
Sony has released Acid Pro 7, a major upgrade to their excellent digital audio workstation (DAW) that combines full multitrack recording and mixing, MIDI sequencing, and Acid looping functionality for a complete music-creation and post-production environment.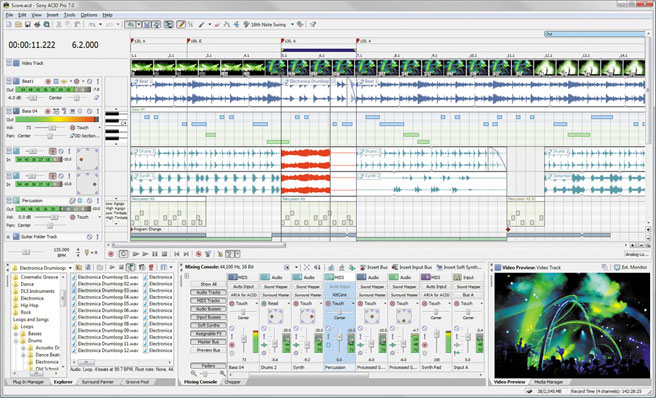 Enhancements:
» Audio and MIDI mixing console
» MIDI track freeze
» Input busses
» Real time rendering
» Tempo curves
» High-quality Zplane élastique Pro timestretching
» Enhanced Beatmapping for tracks with multiple tempos
» Interactive tutorials
» Metronome count off
» Native FLAC, AAC, AC-3 Studio, and MPEG-2 format support
Sony Acid Pro 7 costs $315 for the packaged version and $299 for the download. Acid Pro 7 is PC only. There are a few choice Sample Libraries also offered. More information on Sony Acid Pro 7.