Leslie Standford Releases Bass Tightener – Free VST Plug-In For Windows
Leslie Stanford has released Bass Tightener a free VST plug-in for Windows that claims to tighten and center bass frequencies.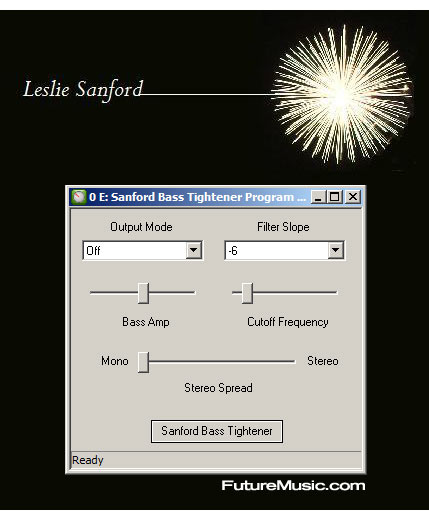 The Sanford Bass Tightener is a spatial effect for tightening up the stereo spread. It allows you to set the frequencies below a certain specified frequency to mono, for example 120Hz, while allowing the higher frequencies to remain in stereo.
Features:
» Low CPU usage
» Four filter slopes
» Four output modes
» Adjustable bass amplitude
» Adjustable stereo spread
Stanford claims that the plug-in will assist the mixing/mastering process by keeping the the bass tight and centered and the higher range nice and wide. However, you can be the judge since the download is free…
Leslie Standford's Bass Tightener is available now as a VST plug-in for Windows and is free. More information on the Leslie Standford Bass Tightener.