Greenhouse Japan Announces Angel & Devil Earphones
Greenhouse Japan has announced a new series of Angel and Devil earphones. The buds are shaped like an angel and a devil, and come in five different color combinations.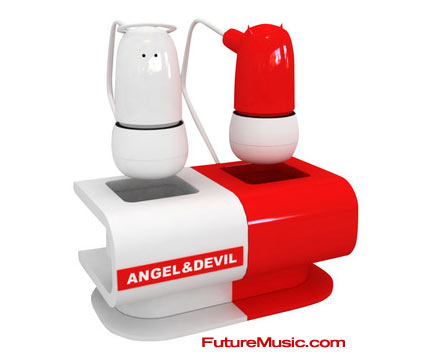 Greenhouse claims they have a frequency response of 20Hz – 20kHz, impedance of 16? and output of 5Mw. They will reportedly for ¥1279 when they hit shelves in Japan sometime in November.