Weekend Fun: Pendolauto
Franco Sbarro, no relation to the pizza empire, is a Swiss automobile designer who had created a quad bike that leans like a motorcycle. It was unveiled at the 78th Geneva Motor Show and captured the attention of quite a few attendees.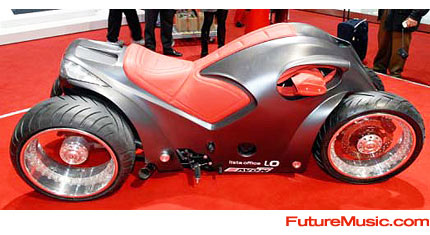 Sbarro claims that the Pendolauto will be just as fun and sporty as a real motorcycle, yet much safer. "It could lead to a new sporting discipline," stated Franco Sbarro. Although the chance of actually seeing one of these crotch rockets flying down your street are pretty slim.