Will Steve Jobs Be Wowed By The WowPod?
The Apple Cease & Desist countdown has begun for artists Aristarkh Chernyshev and Alexei Shulgin who have created the wowPod, a huge warped iPod.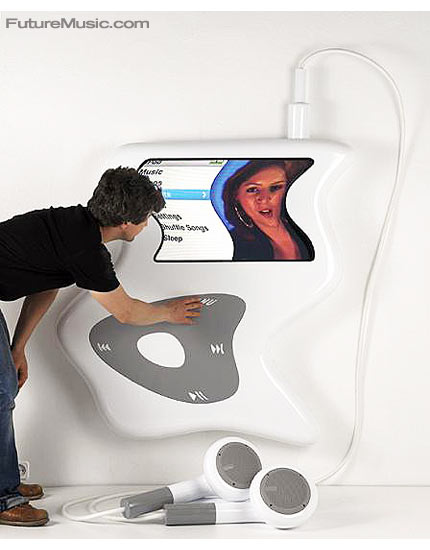 The wowPod is not just around for acid trips, it can actually play video and audio using its Dali-esque screen and gigantic iPod earphones as speakers.
More information on the wowPod.