KRK Systems Releases Limited Edition Yellow Rokit Studio Monitors
KRK Systems has announced that it has partnered with Guitar Center to releases Limited Edition Rokit Studio Monitorsin "Ferrari Yellow." Available only in the 6-inch model and at Guitar Center's in the U.S., the Rokit5 G2CB will feature a high-gloss yellow cabinet along with the traditional yellow Kevlar cone. The piano-lacquer, yellow finish is similar to yellows found on exotic sports cars and adds a truly stunning look to any studio set-up.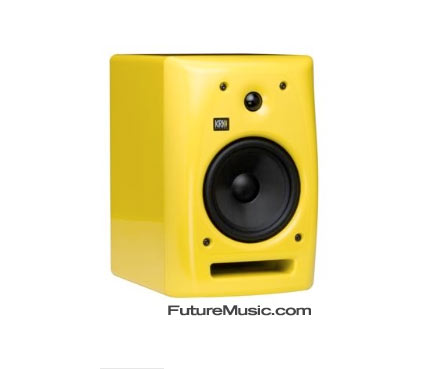 The Rokit5 G2CB will be built to the same specifications as the Rokit G2 and deliver the same sound.  Recently, the Rokit was upgraded with superior curved design elements that virtually eliminate diffraction distortion caused by standard flat baffles.  As with the Rokit G2, the CB will incorporate several technologies from the company's flagship VXT and E8B lines, including the radically radiused edges along the front of the cabinet. 
The KRK Special Edition Rokit Studio Monitors are supposably available now at Guitar Center for $199.