Like Music? Need Some Friends? Speaker Buddies!
If you've got a pal who spends all his/her time at home listening to music, and could use some companionship, then you may be interested Speaker Buddies.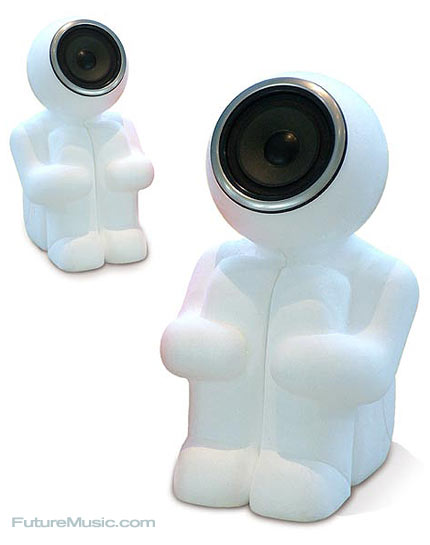 The concept was developed by British designer Alex Underwood who exhibited the speakers at a the London design show. Speaker Buddies are made from expanded polystyrene and are very lightweight for mobility
More information on Alex Underwood's Speaker Buddies.