Logitech Introduces Omnidirectional USB Speakers
Logitech has introduced the Logitech Z-5, omnidirectional stereo computer speakers. Unlike standard PC speakers that focus sound in one direction, the Logitech Z-5 speakers use omnidirectional acoustics that create a substantially wider sweet spot. An innovative speaker technology previously found only in expensive home-theater systems, omnidirectional acoustics on the Logitech Z-5 speakers use forward- and backward-firing drivers to transmit sound evenly in all directions.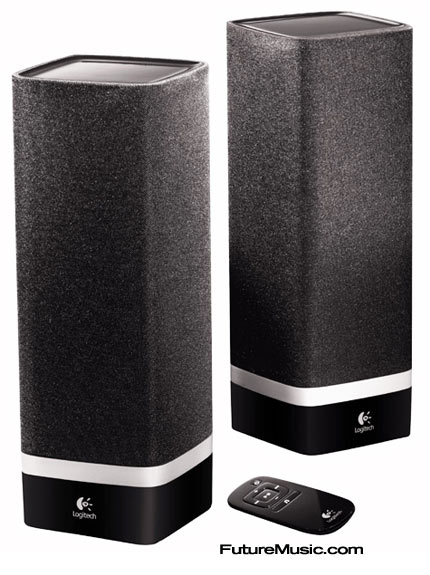 Delivering pure digital audio that's easily moved with your laptop, the Z-5 omnidirectional speakers can be quickly connected to any PC or Mac via USB. There's no need for an external power adaptor or batteries. And to let you wirelessly navigate and enjoy all your entertainment options, Logitech's newest speaker system comes with a sleek remote control. Launch your favorite entertainment application, adjust the volume and change your selection from across the room.
The Logitech Z-5 omnidirectional stereo speakers are expected to be available in the U.S. and Europe this month for $99.99. More information on the Logitech Z-5 USB computer speakers.