Slacker Radio Inks Deal With RIM
Slacker has just announced that they have inked a deal with RIM, makers of the Blackberry, to incorporate the Slacker Radio Service into their lineup of enterprise cell phones.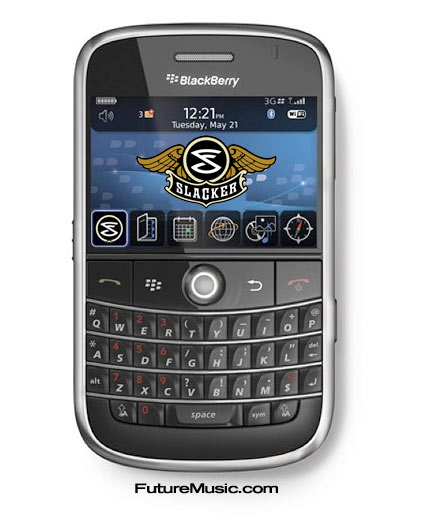 The announcement, revealed at CET, reveals their expansion strategy beyond their horrendous hardware player. The company stated that future announcements are imminent and they have planned a media event for next Tuesday. Hopefully, the San Diego company will unveil a new Slacker player to capitalize on the upcoming holiday season.
RIM's Slacker Radio will come in the form of a software application that will reside on Blackberry's with a SD card slot, such as the upcoming Blackberry bold seen above. You will be able to connect to the Slacker radio service via USB or Wi-Fi to update your stations, which will download to the card, and will not be required to purchase the Slacker Player.
The initiative takes the pressure off of Slacker to maintain their user base solely on the back of their clunky, buggy and slow player. And puts the focus on the best part of their radio service, the software. User's familiar with the Slacker Radio Service, have found it to be superior to Pandora and Last.fm due to the excellent fine-tuning attributes, which allows you to really have a direct impact on what music gets delivered to your stations.
Slacker's media event on Tuesday will most likely announce a new player to take advantage of the upcoming buying season. Any new product has to be a vast improvement to their first generation model, and could finally position the company as a hardware force in the Internet Radio Market if they can finally deliver on their hardware promise. On the other hand, the concern may also use the event to unveil a new direction for the company by leveraging the satellite expertise that they gained when the company was called Broadband Instruments. Stay Tuned!
More information on Slacker.