Weekend Fun: The SofaBox
We can't really understand why the Swiss would develop the SofaBox, since their cars are usually cargo challenged, and there's plenty of available public places to park your butt, but for some reason EDAK has chosen to develop a cross between a coffin, a couch and an aircraft-safe enclosure.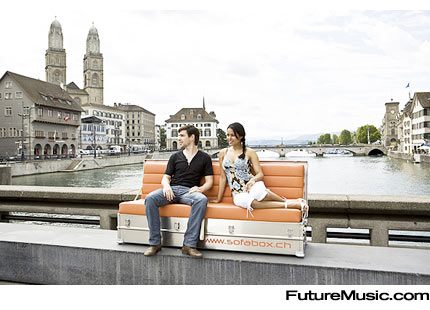 Now we can definitely see this product at a tailgate party, prior to kickoff of an American football game, where some fans relish in one-upping each other with ludicrous products for lounging and cooking. But in Switzerland? Who knew??
The SofaBox costs about $2500 bucks. More information on the SofaBox.