Tascam Updates 2488neo PortaStudio
Tascam has upgraded their 24-track / 24-bit 2488 workstation to the 2488neo. The neo incorporates a new color scheme and new mastering effects. Like its predecessor, the 2488neo has eight microphone inputs, seven effects processors, a 80GB hard drive and the simple user interface common to all Tascam Portastudios.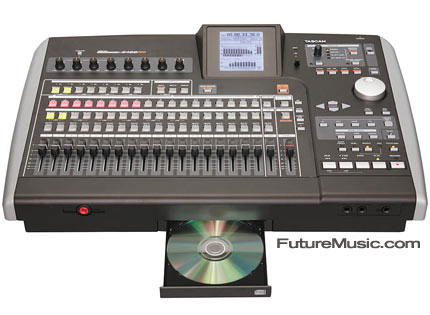 The 2488neo features eight microphone inputs, four with XLR and phantom power, which can be assigned to any track for recording large ensembles. A reverb effect, multi effect with guitar amp simulation, and up to 9 compressors are also included. The new mastering effect includes multi-band EQ, compression and limiting. The final mixes which can be burned to CD or transferred to computer through the USB 2.0 jack.
Tascam's 2488neo costs $649 and will be available shortly. More information on the Tascam 2488neo.