Weekend Fun: Yamaha, Don't Quit Your Day Job…
AkihabaraNews.com, a fun Japanese Gadget site, has released a picture gallery from the KDDI Design Studio in Harajuku where the company is currently showcasing musical instrument cell phone concepts from a recent collaboration with Yamaha.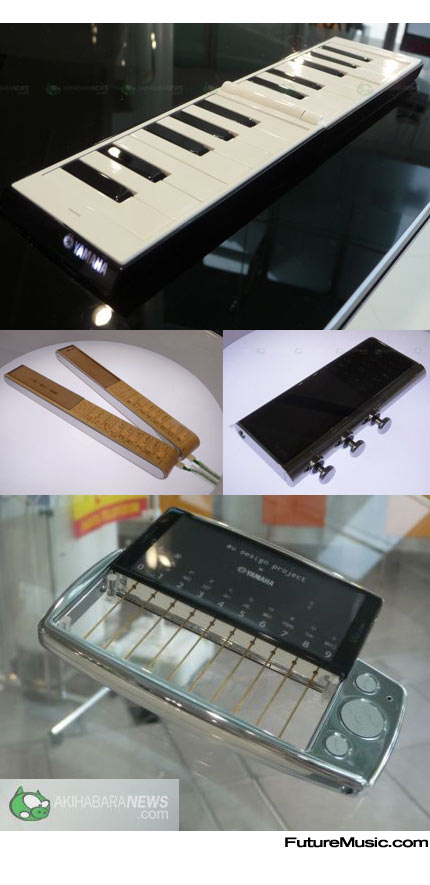 With names like "Band in my Pocket" and "Sticks in the Air" we can only say to Yamaha…Stick to your day job!!
More information on Yamaha Musical Instrument Cell Phones.