Ultrasone Announces PRO 900 Headphones
Ultrasone has released their first headphone in the PRO Series with their proprietary S-Logic Plus technology: the PRO 900. Ultrasone claims this new technology results in an impartial acoustic feeling that allows the listener even more of a spacious tonal perception, resulting in a headphone experience that is second to none.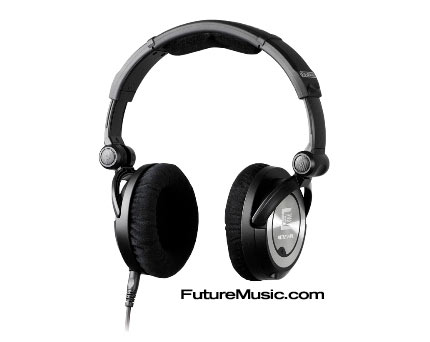 Specifications:
» S-Logic Plus Natural Surround Sound
» Dynamic principle
» Frequency range 6-42k Hz
» Impedance 40 Ohm
» Sound pressure level 96 dB
» Driver 40 mm Titanium Plated
» Weight 295 g (without cord)
Ultrasone's PRO 900s are closed-back headphones with a velvet covered black and silver ear pads. The PRO 900 features a new 40mm titan-plated driver and a new soft USC-Cable that is paired with Neutrik connectors. Ultrasone's newest headphones contain MU-Metal shielding (ULE technology) that reduce the amount of radiation directed to the listener by up to 98%, as compared to conventional headphones.
The new headphones also contain Ultrasone's patented S-Logic Plus technology for reduced sound pressure on the ear drum and improved tonal perception. Ultrasone's PRO 900 comes in a hard-sided carrying case along with two removable cables (one spiral and one straight) and spare ear pads.
Ultrasone's PRO 900 costs $599.00 and will be available sometime this Fall. More information on the Ultrasone PRO 900.