Eboman Showcases SmadS-SenS – Realtime Audio-Visual Performance Technology
What do you get when you cross Minority Report with VJing? Eboman!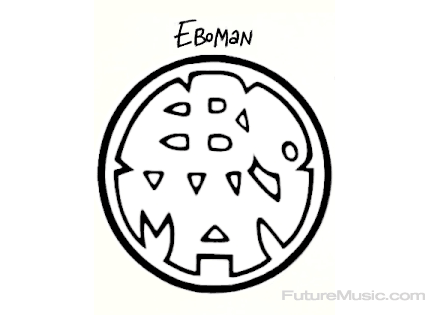 One of our readers turned us on to this audio-visual, realtime magician from the Netherlands, and all we've managed to utter is: "wow." You can learn a lot about the artist and his origins by checking out his comprehensive Eboman Wiki page. However, he's utilizing technology from a company dubbed, SmadSteck, which "specializes in real-time interactive sampling technology. We provide the technical basis of the various audiovisual sampling projects initiated in the context of Sample madnesS."
For some reason, Eboman and SmadSteck are not revealing much about who they are, but there's a lot of dynamic and provocative know-how behind SmadS-SenS, their "audiovisual sample instrument for multimedia performers and composers."
The commercial applications of SmadS-SenS have yet to be determined, but this is clearly the future of audio-visual performance art. SmadS-SenS uses existing audiovisual material or captures video and sounds live. Intelligent software automatically analyzes this data and prepares it for use. An artist can then create and manipulate audiovisual beats, trigger and manipulate audiovisual effects, (inter)act with virtual actors, scratch and much more.
All functions can be controlled with conventional sequencing software or by a range of intuitive interfaces. The most advanced interface consists of a wireless body-motion sensor suit with up to 48 sensors connected to the performer's body. The suit translates body movements to data, which is sent to computers wirelessly to control SmadS-SenS.
You can learn a lot more about Eboman from his insanely great website. More information on Eboman.