M-Audio Unveils Studiophile DSM1 and DSM2 Monitors
M-Audio has unveiled the Studiophile DSM1 and DSM2 reference monitors with built-in DSP. Developed in collaboration with Digidesign, the DSM series features an onboard DSP engine, which the company claims to provide a clear and accurate audio imaging by compensating for phase differences between the two drivers at the crossover point.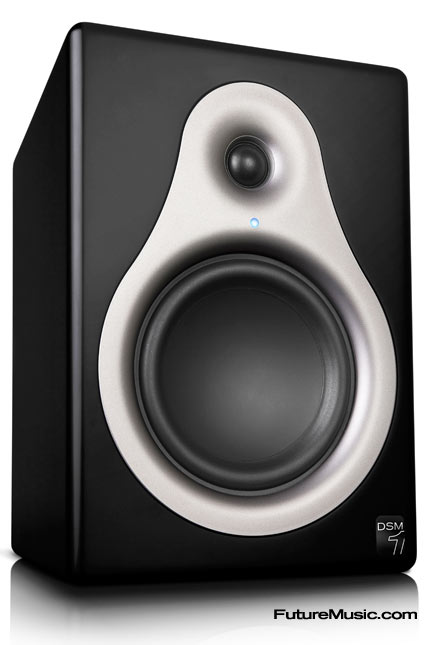 The onboard DSP also manages a number of functions that enable users to tailor each speaker to their unique space and placement needs. The analog and digital inputs support audio resolutions up to 24-bit/192kHz.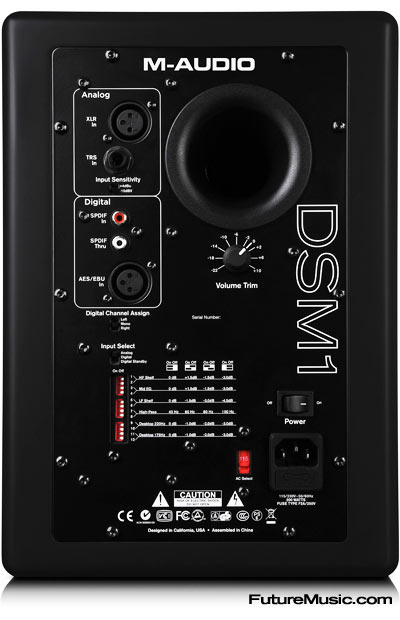 Features:
» 1″ Teteron soft fabric, high-frequency dome with Neodymium magnet and ferrofluid cooling – accurate to 27kHz
» custom low-frequency driver with anodized aluminum cone provides low distortion (6.5″ on DSM1, 8″ on DMS2)
» onboard DSP manages the digital crossover
» DSP-based EQ and Acoustic Space Controls optimize the monitor for different acoustic environments
» bass-reflex port delivers controlled bass response
» high-density cabinet yields good damping and reduced acoustic interference
» Digital inputs (up to 24-bit/192kHz): S/PDIF and AES
» Balanced analog inputs: XLR and 1/4″
» Bi-amplified with Class D power amps: 100 watts (low frequency) and 80 watts (high-frequency)
The M-Audio Studiophile DSM1 and DSM2 monitors will be available for the holidays for $649.95 per unit and $749.95 per unit, respectively. More information on the M-Audio Studiophile DSM1 and M-Audio Studiophile DSM2.