de la Mancha Releases Styrofoam – Free Rolf Harris Emulator For Windows
The nutters at de la Mancha have premiered styrofoam, an emulation of the classic Rolf Harris miniature organ.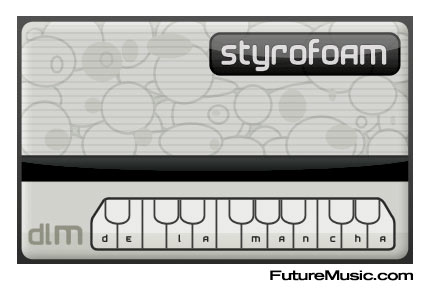 Here's what the Mancha's had to say about their new free synth: "Take a nostalgic stroll in soft-focus, sepia-toned memories, when summers lasted for 16 months and you could still buy Penny Chews for a penny. Bring back the sounds of living room renditions of your favourite hits, in splendid monophonic square-wave glory with this faithful emulation, minus the crappy vibrato, that was, let's face it, crap."
But back to that square-wave. It's not just any old square-wave, no, it's not just your bog-standard, ten-a-penny, digital square wave. This, ladies and gentlemen of discerning taste, is THE square-wave, the actual, real-life, carbon-copy, I-can't-believe-a-plugin-can-be-this-analogue square-wave. Once you've tried it, there's no going back to your complex, multi-waveform dreams. THIS is all you need."
Features:
» one waveform, but a mighty fine one
» no GUI controls at all
» 4 presets, covering the full range of cleanliness
» TruANAL technology used to provide authentic pitch variation
» no filters
» no envelopes
» no LFOs
» no mod matrices
» no crappy vibrato
» no wonder it's free…
de la Mancha's styrofoam is available now for Windows as a VST instrument plug-in. More information on de la Mancha styrofoam.