KRK Announces KRK10 – Budget Subwoofer
KRK Systems has updated their 10″ recording subwoofer, the KRK10. The new sub continues the company's trend of revamping the enclosures of their entire lineup with an industrial design that matches the recently upgraded RokitG2 monitors.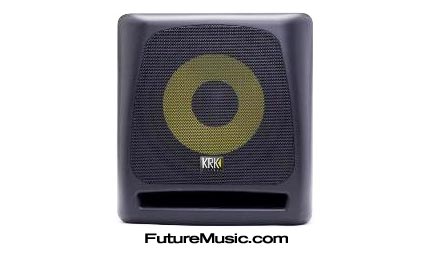 The industrial design of the KRK10 matches the Rokit and VXT monitors' diffraction reducing shape, making the KRK10s a nice complement to either of these products. Additionally, updated electronics include a ground-lift switch for combating less than perfect electrical and audio grounding and a bypass footswitch that allows the subwoofer and crossover to be easily enabled and disabled. The bypass footswitch allows users to easily switch a mix from stereo or 2.1/5.1 sound environments. Improved amplifier heat sinking results in lower distortion at high power levels and the KRK10s has a lower noise floor than its predecessor.
The KRK10 replaces the existing RP10 subwoofer, and costs $399. KRK has not updated their website to reflect the new model, but for more information hit KRK.