Tascam Announces GT-R1 – Guitar Recorder / Trainer
With the sudden amount of personal "field recorders" that have hit the market, it was only a matter of time before companies decided to target niches with repurposed devices. Tascam has just announced the GT-R1, a portable guitar/bass recorder/trainer that will be available in Japan on August 26th.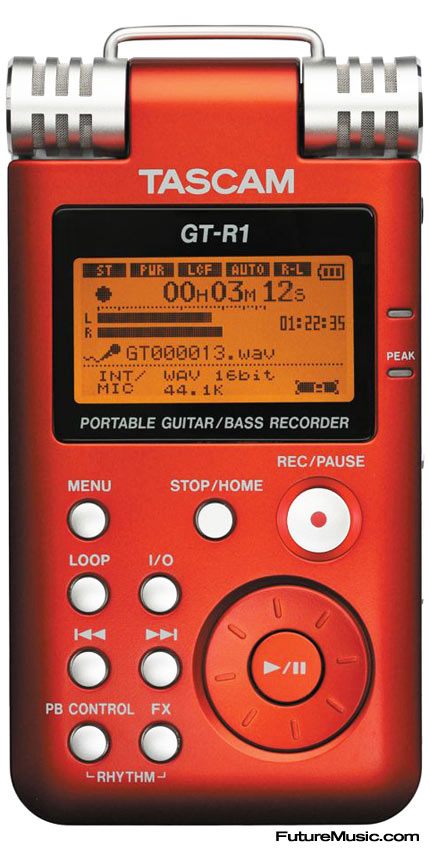 The GT-R1 contains a direct 1/4″ guitar or bass input that records 24-bit / 48/44.1 kHz WAVE or MP3 files to a SD/SDHC card. It features a pair of stereo condenser mics, a backlit, orange 128 x 64 graphic LCD back light, and a trainer function, which allows you to slow down the speed of a recording without changing the pitch so you can learn complicated riffs.
It also contains built-in multi-effects, and 55 preset rhythm patterns. Since it is simply a re-tasked DR-1, you can learn more about it at their website.
It reportedly will cost $300 / €200. More information on the Tascam GT-R1.