iRiver Readies Spinn Personal Media Player
iRiver has premiered their new touchscreen Spinn personal media player (PMP) on their Korean website. Looks notwithstanding, its got several nifty features and a new scrolling paradigm that they've dubbed spinn control. The sexy Spinn also sports a very attractive graphical user interface.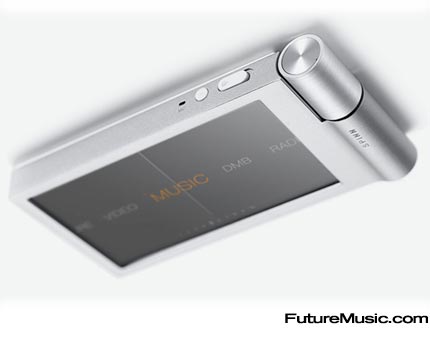 The Spinn features a 3.3-inch, 480 x 272 pixel AMOLED display, Bluetooth, voice recorder, FM radio, T-DMB TV, a metal / plastic silver housing, and haptic touchscreen feedback. Supported file formats: MP3, OGG, WMA, APE, FLAC, ASF, AVI, WMV, JPEG and Adobe Flash Lite 2.1. iRiver claims the battery's lifespan is a whopping 24 hours. It will come in two storage flavors, 4GB and 8GB. With so many PMP out on the market it takes a lot to impress us here, but the Spinn has certainly captured our imagination.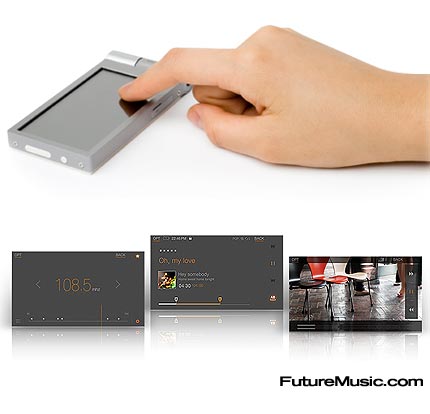 Europe is likely to get the Spinn for Back-To-School, whereas North America will probably see it for the Holiday crush.
More information on the iRiver Spinn.