Cowon Announces P5 – Touch-Screen Personal Media Player
Cowon has released its new P5, a personal media player with a 700MHz RMI Alchemy AU1250 processor. The 800 x 480, 5-inch touchscreen display features the Korean company's dynamic, Icon and Haptic graphic interface.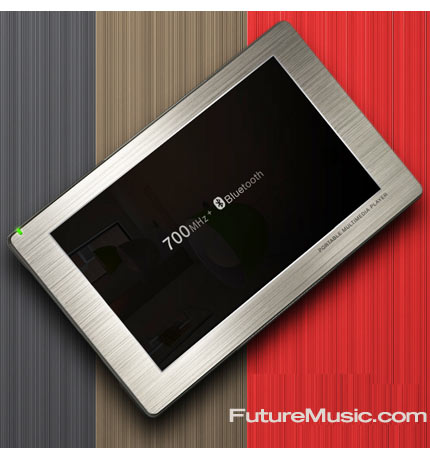 The P5 also touts T-DMB broadcast TV, FM radio, Bluetooth, TV-out (component, S-Video, and composite), stereo speakers, USB connectivity, and up to 80GB of storage.
It comes pre-installed with a Win CE Internet browser but without Wi-Fi, a major misstep for markets outside of Korea. Software includes MS Office document viewer, a dictionary, and support for AVI, ASF, WMV, MPG, OGM, DivX, Xvid, MPEG4, WMV9, MP3, WMA, AC3 media formats. Cowon claims battery life of 9-hours of video or 14-hours of straight audio.
No pricing has been announced by it should hit the Korean market at the end of July and other markets by the Fall in three colors Red, Black and Silver. More information on the Cowon P5.