Cream Inks Ingenious Deal – Expands Creamfields Festival To Two Days
Cream has inked a new deal with Ingenious, a media investment and advisory group from the UK. Thanks to the new agreement, which extends the long-term relationship between the UK concerns dating back to 2001, the Ingenious Live Venture Capitalist Trusts will co-promote the second day of the Creamfields dance festival, which will be held Aug. 23-24 in Daresbury, Cheshire.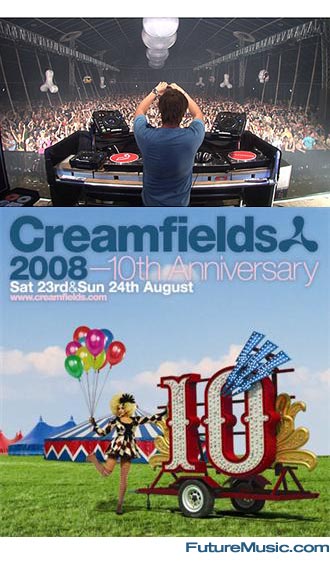 Creamfields, which celebrates its 10th anniversary this year, has expanded its format into a two-day for the first time. Headliners for the fest include Kasabian, Fatboy Slim, Underworld, Paul van Dyk, Tiesto and Soulwax.
Ingenious will provide £1 million / $1.9 million to form a new company, entitled CFDT Limited, which will promote the festival alongside CI Events, a wholly-owned subsidiary of Cream. "Using their investment," comments James Barton, CEO of Cream, "we are able to deliver on our promise of the best Creamfields to date."
Since launching in 1998, Creamfields has staged a successful international expansion of its brand, with events rolled out in more than 12 markets, including Argentina, Spain, Brazil, Poland and the Czech Republic.
More information on Creamfields 2008.