Weekend Fun: Heat Me
I know this is going to be hard for many of you to believe, but we drink a lot of coffee around these parts… And when this puppy crossed our desks, we knew we had to share it with our addicted readers.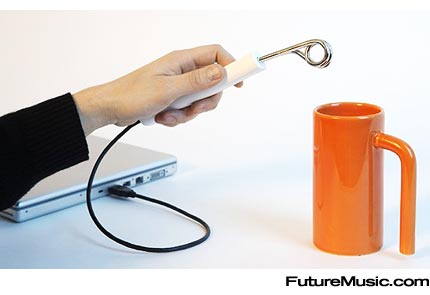 The Heat Me is a USB powered wand that not only stirs your light 'n' sweet, but also heats your beloved brew if you momentarily doze off at your desk after a late night gig.
Unfortunately, the Heat Me is just a prototype, but with reams of people taking to the streets to demand its production, it's not a matter of if, it's just a matter of when.