Apple App Store Opens With 24 Music Applications For iPhone & iPod Touch
The Apple App Store opened today with 24 new music programs for the iPhone and iPod Touch. Twelve of the applications are currently free to download and the rest range in price from $0.99 to $14.99. MixMeister Scratch is one of the Free programs. There's lots of Guitar Tuners, Pianos and Ear Training utilities, as well as a couple of song identifiers and a BPM counter.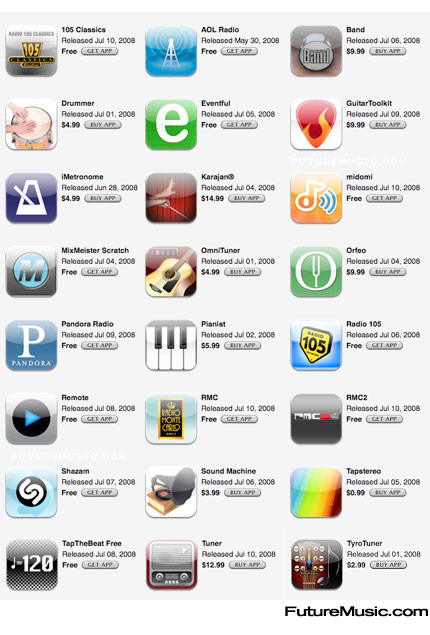 After all the hype, we were hoping for some real innovative multi-touch applications, but hopefully a few marquee players will step up and deliver in the near future. All applications require the new iPhone/iPod touch 2.0 operating system.
More information on the new Apple App Store Music Applications.