Weekend Fun: The BuzzBall
The BuzzBall was invented to replicate the sensation of a modern roller coaster at home, er, at least in a big area with rolling hills, and not a lot of trees, or other obstacles…
But when you're from New Zealand, it's a matter of national pride to consistenty try and figure out ways of maiming, or otherwise doing yourself wrong. Enter the BuzzBall.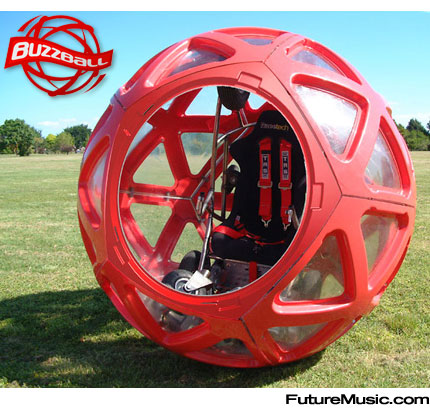 The BuzzBall was created by the same nutters that came up with the dopey bathtub and toilet race cars for the hotel and bar industries, which has somehow been successful enough for e-vento to fiance the development of this prototype. Although, you can't buy a BuzzBall yet in stores, it has been endorsed by New Zealand's Orthopedic Surgeon Association.
The tame video above makes you wanna puke just looking at it, which makes us wonder what happens if you do vomit inside the BuzzBall…
More information on the BuzzBall.