Namba Gear Debuts Big Namba Studio Backpack For DJs & Controllerists
Namba Gear has updated their Big Namba Studio Backpack. The new incarnation features a security design that can hold up to a 17″ laptop computer along with most 2-octave MIDI controller keyboards or computer DJ controllers. The bag is also equipped with cable-ties as part of an integrated cable management system and contains a secret stash pocket.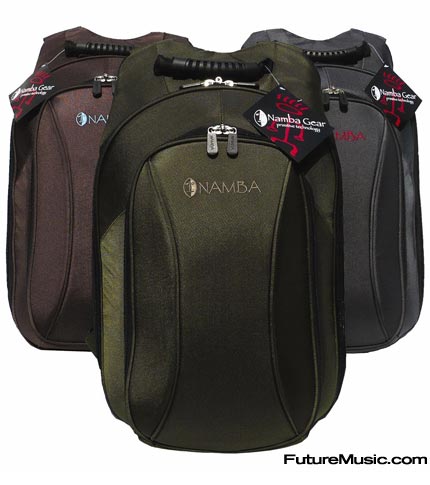 Other features of the Big Namba Studio Backpack include: lockable zippers, holds 12″ vinyls and audio devices; convenient carry handle; extra thick padding; extra wide shoulder straps with integrated phone pocket. The Big Namba backpack is available in three colors: Mayan brown with blue interior, charcoal grey with red interior, and olive green with bronze interior.
Namba Gear's Big Namba Studio Backpack is available now and will set you back $149.95. More information on the Namba Gear Big Namba Studio Backpack.