iLuv Releases i1255 iPod/DVD Player
iLuv has released the i1255, a 5.1 Channel, Desktop iPod/DVD Player. The i1255 features a sleek design and iPod connectivity/DVD Player capabilities. Integrated dock adapters make watching movies and playing music simple. Specifically designed for iPods, the on-screen display function allows easy navigation of iPod video and music files on a TV screen.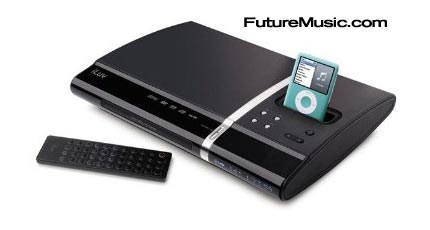 The integrated dock is compatible with the 6th generation iPods, iPod touch, iPod classic (80GB, 160GB), iPod Nano 3rd Gen, and iPod with video (30GB, 60GB, 80GB) via a compact remote control. Features for the DVD Player include multiple subtitles, angles, and audio functions as well as slow- and fast-motion playback and zoom operation. Playable media include DVD, VCD, MP3 CD, Audio CD, JPEG CD, and Kodak Picture CD.
The iLuv i1255 is available now for $149. More information on the iLuv i1255 .