Run Mac OS X Music Applications On Your PC?
The may be hope on the horizon for all you PC owners who secretly wish tor run some fine Mac-based music applications on your computer. EFix, a small concern from Germany, has some tech bait on their website touting a specialized USB Flash Key that they claim will allow you to install, boot and run Mac OS X " on any Intel-based PC.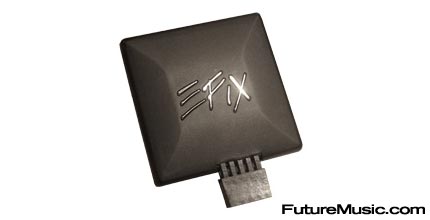 Although the details are sketchy at best, the company reports that their key will allow users to install an unmodified version of Mac OS X on their PC's straight from the Install DVD. EFix also asserts that users will also be able to install all "official Apple Updates."
Their list of products include desktop and notebook versions with an interactive system boot selector and power management features. Suspiciously, the "About Us" category and "Where To Buy" sections are dead links.
More information on EFix.