The Orchard Wins TVT Bankruptcy Auction
The Orchard has declared they are the winners of the TVT Records Chapter 11 auction, held yesterday in New York.
Terms of the deal were not disclosed, and our inquiries to The Orchard's PR department were rebuffed, but it is been reported that The Orchard shelled out $6.05 million for the honor of taking the beleaguered label off of Steve Gottlieb's hands. The acquisition, expected to close by July 3, is still subject to court approval.
TVT filed for Chapter 11 protection on the 19th of February, and the bankruptcy court rocketed into the auction process. To win the auction, The Orchard had to pony up at least $50,000 more than the $6 million debt, and according to reports, there were three bidders. Under the terms of its bid, the Orchard would acquire TVT's catalog of recorded masters, artist contracts and physical record distribution network, among other assets, but not its lucrative music publishing subsidiary, which Gottlieb adroitly positioned just out of the creditor's reach.
When asked for particulars about the financial terms and whether or not The Orchard plans to reinstate any of the core TVT employees, the concern stated, "Unfortunately, due to the pending nature of the transaction, we can't comment on either the financials or staff at this time."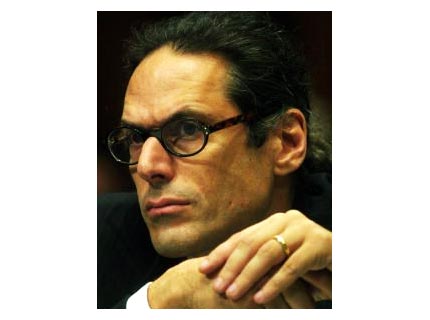 TVT Records president Steve Gottlieb (pictured above) chest-pounded in a statement, "After 23 years and 25 plus Gold and Platinum releases, I am delighted to see TVT's catalog and roster move to a company so deeply engaged in developing the digital future of the music business. My energies will now focus on the continued growth of TVT Music as a premier music publisher, as well as following on with my consulting and co-investing with VC's in early stage Internet ventures," Gottlieb continued.
Gottlieb ground TVT into dust due to his litigious nature, cantankerous demeanor and limitless ego — but he isn't the first to do it in the music business, and he certainly won't be the last. The climate of not paying vendors and royalties to artists drew the ire of many in the music industry, and several are relishing in his demise, as one thread at the popular music industry forum, The Velvet Rope, demonstrates.
The Future: Gottlieb will squeeze the lifeblood out of TVT Music, hoping to cash in on, yet another, Internet folly.