Subatomicglue's C64 MidiboxSID – One Sweet Mod
Subatomicglue has revealed his new MidiboxSID, a modded Commodore 64 that features 8 SID chips, which provides four stereo pairs (4 note polyphony), full MIDI implementation, orange LED metering, and backlit buttons and knobs. This is one of the nicest mods we've seen in a long time, and it sounds damn good too!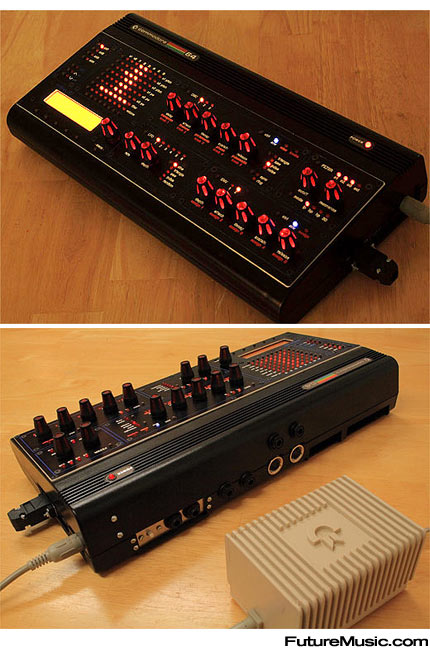 Subatomicglue also listed the entire specs for building your own Midibox SID, which are taken from Thorsten Klose's original design. Below is a video of Klose's original box in action.
More information on the Subatomicglue's MidiboxSID.