Weekend Fun: The Trailcart
Trailcart, invented by Frank Fraune, is a pedal-powered, four-wheel-drive, go-cart designed for mountain bike trails and off-road riding. The unique drive-chain is powered by 290Nm of torque, and a "double-action mechanical hydraulic braking system" was developed to keep things manageable during downhill scrambles.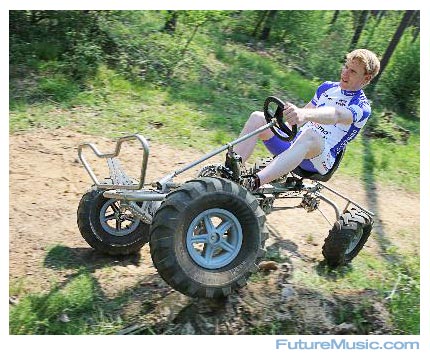 Fraune, a German, is currently seeking investment to produce a limited number of Trailcarts…interested??
More information on Trailcart.