Dynacord Unveils VariLine 62 Loudspeaker
Dynacord has added the VL 62 to its VariLine speaker lineup. The full-range 62 specs at 150W RMS and 122 dB max SPL. It features a neodymium 6.5-inch woofer and a 1-inch compression driver mounted to a CAD-optimized 90×40 rotatable horn for high SPL applications.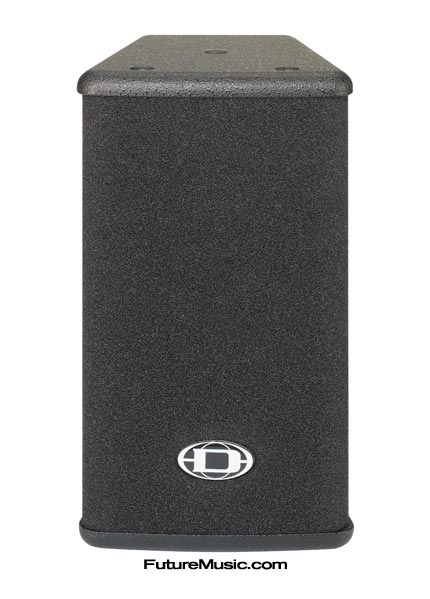 VL 62's 16-ohm operation allows up to eight cabinets to be connected in parallel to any Dynacord amplifier, reportedly allowing large-distributed systems for high-end retail and entertainment environments to be realized. Coupled with Dynacord Power-H remote-control DSP amplifiers, FIR presets are said to optimize performance, resulting in linear-phase and equal magnitude response over the operating bandwidth of 90 Hz-20 kHz.
The VL62 is manufactured from birch plywood and therefore extremely resistant against abuse on the road. The surface is painted with a black 2-component paint that can easily be renovated if sometimes necessary. For the low frequencies and mid frequencies one ultra-low distortion DND 6130-16 Neodymium transducer is used. High frequencies are radiated from a rotatable HPT94 constant directivity horn equipped with an Electro-Voice DH3 driver. Linear-Phase FIR factory presets for the IRIS-Net RCM-26 module and factory presets for regular digital speaker controllers, e.g. DSP244 are available.
More information on the Dynacord VL 62.