Brando Releases Tumbler – Miniature USB Speaker
The UK's Brando is now offering a new egg shaped USB speaker for PMP (Portable Media Players), dubbed the Tumbler Speaker. The speaker comes in either Black or Red and claims to have substantial bass.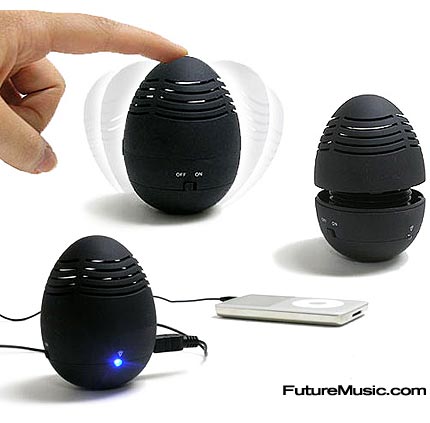 Features:
» Extension tube for bass
» Pocketsize portability
» Volume control
» Built-in Rechargeable Battery
» Black and Red colors
» Dimension: 54 x 54 x 80mm (approx.)
» Weight: 126g
» Audio Cable
» USB Cable
The Brando Tumbler costs $15 and is available now. More information on the Brando Tumbler.