Weekend Fun: R2D2 Translator
We can't vouch for its accuracy, but the R2D2 Translator is certainly worth a look if you're a Star Wars Dork into the famed robot from the Star Wars franchise.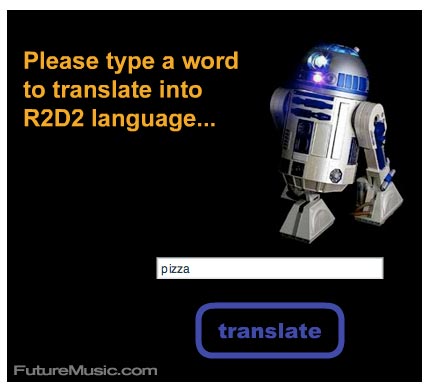 Simply, insert a word or phrase into the text field and the R2D2 Translator will spit out an interpretation in R2's native language. You can even download a MP3 of the translation to insert into your tracks, or to pick up chicks at your local pub.
More information on the R2D2 Translator.