Mythos Audio Announces Olon Speakers
Mythos Audio has announced the Olon speakers. Unveiled at the Munich Audio show last month, the Olon's name is inspired from the Ancient Greek Word where Olon (the whole) was the hidden idea behind the then known, or unknown universe, and all the mysteries involved in a sophisticated balance that had to be discovered.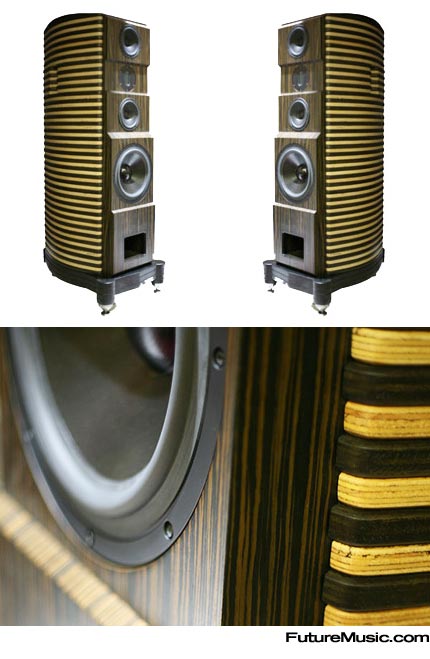 Mythos Audio uses, Plywood stacked layers, Scanspeak high end midrange drive units, Visaton high end low frequency drive unit and Mundorf Air motion transformer tweeter plus crossover and internal wiring for the creation of Olon.
Technical Specifications:
» Drive Units: Scanspeak, Mundorf, Visaton
» Frequency response: 18Hz – 40.000Hz
» Sensitivity: 88 dB
» Impedance: 8 Ohm
» Recommended amplifier: >50w
» Dimensions: H:160cm, W:50cm, D:72cm
» Weight: >100Kg
» Finish: Plywood
» Special features: Optional Inox spikes
It's unfortunate that Mythos decided to spend more time on conjuring up a definition for Olon, than for disseminating information about the speakers themselves. We're guessing a listen is worth a thousand words…if you can find a retailer…
No pricing or availability has been announced. More information on Mythos Olon speakers.