Gemini Announces MM-4000 – Budget Rack Mount 4 Channel DJ Mixer
Gemini has announced the MM-4000, a new budget, rack-mounted DJ FX mixer. The unit comes equipped with four 1/4″ mic channel inputs (unbalanced), one balanced XLR master microphone input, plus a rotary control FX Selector with Dry/Wet rotary control that lets you choose between 16 built-in effect choices such as room reverbs, chorus, flange and delays.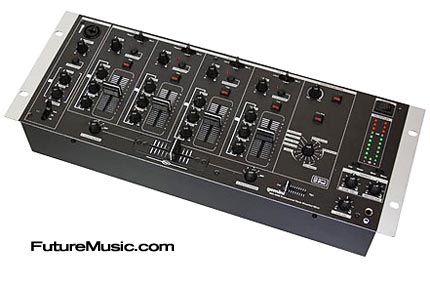 In addition to the mic inputs and FX, the MM-4000 has an assignable user replaceable RailGlide cross fader, balanced XLR master output and master, zone and record RCA outputs.
No official pricing or availability has been announced, but it's expected to sell for around $200. More information on the Gemini MM-4000.