Puremagnetik Unleashes MS-20 Analog Bass Micropak
Puremagnetik has unleashed Analog Bass Volume 2 upon the masses. The new Micropak, for Ableton Live 7, Kontakt 3, Logic 8 and GarageBand, is a 24-bit collection of bass sounds focused entirely on the Korg MS-20 synthesizer. Sampled with the highest quality conversion, Puremagnetik claims to have captured the authentic sound of this monosynth. Puremagnetik has gone a step further and combined external Moog and Doepfer modulation sources to create new sounds impossible to produce with the MS-20 alone.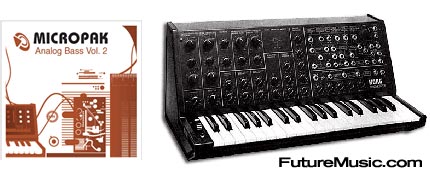 Features:
» 24-bit / 96khz
» Over 250MB of high quality sounds
» Optimized integration with Ableton Live, Kontakt, Logic and GarageBand
» Custom Macro control mappings and racks for Ableton Live
» Compatible with both Ableton Sampler & Simpler instruments
» Easy Edit KSP user interface for Kontakt
Puremagnetik has a cutting-edge subscription model for access to it's lineup of goodies. A Basic Monthly Subscription costs $5.75 / Month, or $60 / Year. A VIP, All Access Pass will set you back $198 / Year. More information on Puremagnetik MS-20 Analog Bass Micropak.