Apple Files Patent For Personal Media Player Laser Video Headset
Apple has filed a patent application for a laser-based video headset to use with its portable media players, as well as the iPhone.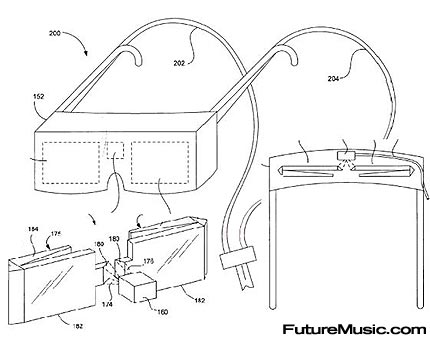 The biggest complaint, including ours, with today's unwieldy headset displays is their heft. Wearing a visual headset feels more like donning a motorcycle helmet instead of looking like Geordi La Forge due to the back light and mini screens. However, Apple has developed a new method of displaying the visuals and compacting all the electronics into a belt pack.
Apple's patent states that the lenses in the headset are the same size as a pair of glasses suggesting that the technology could be incorporated into a pair of spectacles. The laser-generated video is beamed to the 2mm prism-like, optics display in the headset via an optical cable. Sign us up for the Beta!