Sonnox Releases Oxford SuprEsser For Mac
Sonnox has released their new Oxford SuprEsser plug-in for Mac. We first told you about SuprEsser when Sonnox announced the new Oxford plug-in in January at NAMM. Sonnox expected to ship SuprEsser in March, but it appears that it was slightly delayed.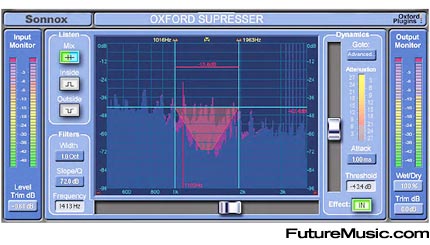 Sonnox is releasing the the Mac version first, with the Windows version to debut next month. The SuprEsser is only available as a native plug-in, because of the complexity of the internal algorithms. Pro Tools HD users should instantiate SuprEsser as an RTAS plug-in. A 15 Day demo is available.
More information on Sonnox Oxford SuprEsser.