The Sharper Image Wants You To Be A D-Bag
There can't be a quicker way to becoming an ass then to purchase Sharper Image's beamz, their $600 "Laser Music Performance System" that we told you about last week. The beamz system looked pretty lame from the still picture that you see below, but now an infomercial has surfaced on YouTube that is downright scary with these titles: "One Man Rock Band" – "Jam Session" – and our personal favorite: "Quiet Reverie" Yeeesh!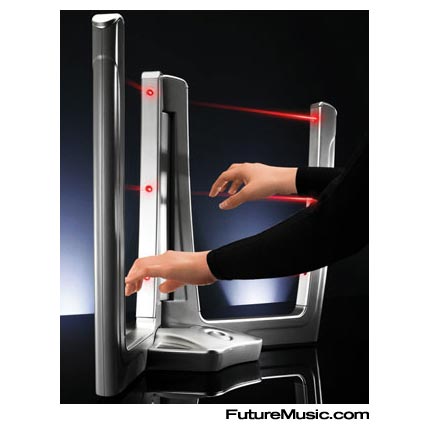 What's even more frightening is the fact that dozens of "beamz performance" videos are bound to find their way on YouTube.