Bacardi & MySpace Team For Dream Gig DJ Contest
Bacardi and MySpace.com have partnered for the Dream Gig DJ contest. The winner will open the Bacardi B-Live show at the Bayfront Amphitheater in downtown Miami, April 19.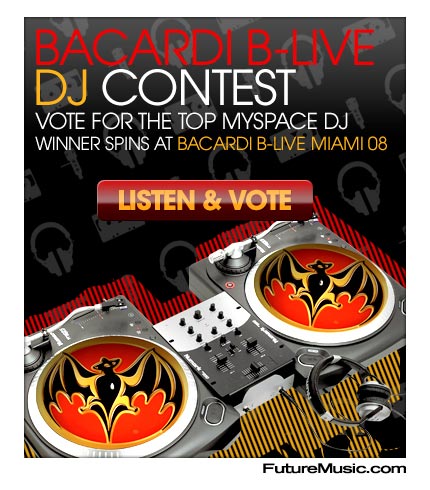 The contest is open to entrants 25 years of age or older who submit a video or audio. The grand prize winner will take the stage as the opening act of the concert and will play for up to 60 minutes. Included in the package is round-trip airfare to Miami and hotel accommodations for three nights, plus VIP access to the event and after-party.
All online entries must be received by 11:59 p.m. EDT, April 4, 2008. The grand prize winner will be announced on both the Bacardi and MySpace web sites.
More information on the Dream Gig DJ Contest.