U2 Signs Mega 12-Year Deal With Live Nation
Live Nation has announced a 12-year mega-deal with U2 for the band's merchandising, licensing rights, and online properties. Live Nation already has a two decade relationship with the Irish band for touring, but will most likely include ticketing when their own system goes live in 2009. The deal does not include recording and publishing, which is currently handled by Universal. Financial details of the contract were not disclosed.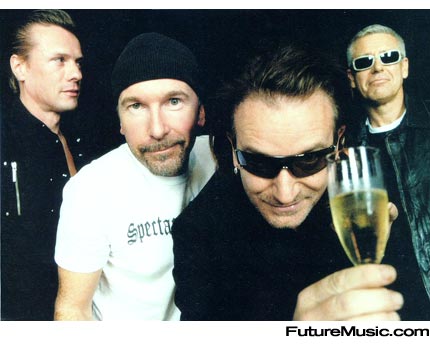 The deal with U2 will include merchandise and licensing rights, sponsorship and strategic alliances, digital rights, sanctioned fan clubs and websites and other marketing and creative services.
Live Nation's moves to diversify and expand its business model to develop deeper relationships with artists beyond just handling their touring, comes as the major recording companies are also trying to reinvent their models and enter into 360° deals which include touring, digital and merchandise rights of their artists.
The deal with U2 comes just five months after Live Nation announced a comprehensive partnership with Madonna. The deal with Madonna, which also included the recording rights, was estimated to be worth $120 million over 10 years including a three-album commitment after the artist submits her last album to her current music company, Warner Music Group.
The Future: Estimates of the U2 deal are north of $100 million dollars, but when finally revealed could be almost double that figure. Even though Live Nation's $120 million deal with Madonna included her recording rights, her albums have not sold well and she does not tour as extensively as U2, who relish the road.