Yamaha Announces RH10MS Professional Monitor Headphones
Yamaha has announced the RH10MS Professional Monitor Headphones with S-Logic Technology. The RH10MS's S-Logic 3-Dimensional Natural Surround delivers a digital surround experience that sends sounds around the listener's head, not just into it. Without relying on tricks like artificial echo or digital processing, the system allows listeners to experience music just the way the sound mixer produced it. (How this is good for monitoring is yet to be determined… —Ed.)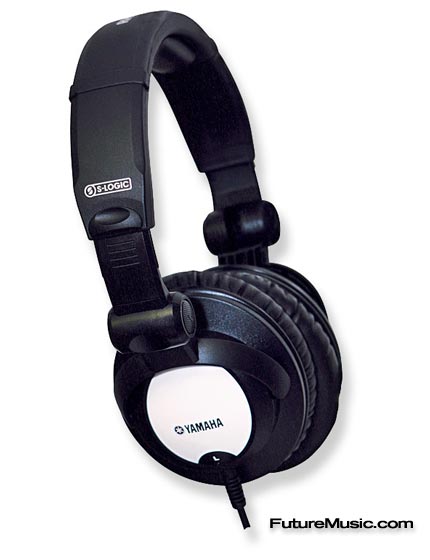 "S-Logic is a wonderful innovation," said Kenya Austin, product manager, Yamaha Accessory Products. "Instead of hitting the inner ear directly, the signals are reflected off the surface of the outer ear in different directions. The effect simulates listening to speakers several feet away and lets listeners perceive the same volume at significantly lower sound pressure."
Features:
• S-logic 3 Dimensional Surround Sound
• Ergonomic design for extended wear
• Accurate reproduction of digital music
• 1/8″ plug with 1/4″ adaptor included
• storage pouch included
• Frequency Response: 20 – 20,000 Hz
• Impedance: 32 Ohms
• Sensitivity: 96 db
• Drivers: 40mm Neodymium Mylar driver
• Weight: 265 grams excluding cord
• Cord length: 3 meters
The RH10MS weighs 265 grams, excluding the three meter cord, and claims a 20-20,000k frequency response, 32 Ohms impedance and 96 db sensitivity. The headphones, which include a 1/4″ adaptor, are compatible with all audio devices and feature an ergonomic design and padded band that provide ultimate comfort for extended wear. Also included is a velour pouch for added protection during storage.
We like the white plating on the outer ear cuffs, which remind us of the signature white-cone studio monitor speakers on Yamaha's NS-10s.
The Yamaha RH10MS cans will cost $199 / €120 and be available this Spring. More information on the Yamaha RH10MS Professional Monitor Headphones.