Microsoft's Surface Coming To Your Grocer's Freezer
Microsoft has confirmed plans to bring the captivating Surface to the consumer market by 2011 according to Tom Gibbons, the executive in charge of its development. Using multi-touch technology, the Surface is a large tabletop computer that only uses physical touch instead of a mouse or keyboard. We first told you about these rumors a month ago, but now Gibbons, corporate vice president of Microsoft's (MSFT) Specialized Devices and Applications, has stated publicly that Microsoft will deliver a consumer Surface within three years.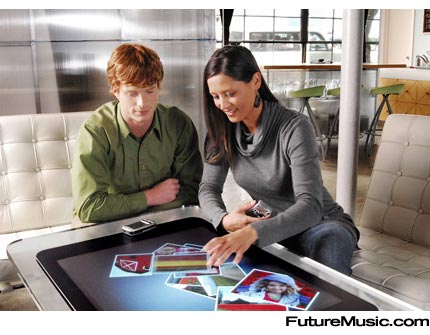 The commercial version of the Surface is the size of a coffee table, and sports a high-resolution 30-inch screen. It will sell for close to $10,000 with all the necessary options when it goes on sale later this year.
One unique feature of the Surface is that it uses digital cameras under the screen, which track movements above, so it can recognize objects, and not just touch input. For example, putting your digital camera on the screen will initiate a sequence where the computer recognizes the camera and immediately begins downloading the pictures. Or for e-commerce, simply placing your credit card on the screen will allow you to purchase items without having to fill out cumbersome forms.
One of the best aspects of the Surface is that it doesn't operate like a typical Windows machine. The OS is way in the background, and all the interaction takes place in the physical space on top of the screen. Aside from "Bar Tricks" – which tend to dominate the product demos – there are excellent possibilities for gaming, and of course music production.