Boosted Mobiles Ready To Rock New DJ Handsets
Boosted Mobile has announced a new take on the cell phone handset with these DJ-themed pups. The cans have a built in mic on the cord as well as controls for taking that important call without missing a head nod.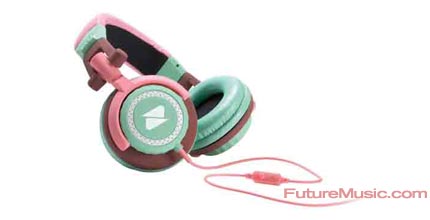 The offering appears to be part of their "urban" marketing plan, not because Boost is so street, but the budget mobile operator is dropping this accessory at Urban Outfitters in the near future. Colors include the multicolored bonanza you see above, as well as black and a retro design in tan and pink. Please read the fine print before purchasing: "For D-Bags Only"
More information on Boosted DJ Handsets.