Brauner Releases Phanthera V Microphone
Brauner has released the Phanthera V microphone. The V has been designed with characteristics based on the Phantom Classic/Phantom V combination. Brauner claims the Phanthera V contains the same qualities as its cardioid only counterpart, bringing along a lively and intense sound quality and highlighting the sonic aspects of the source material in a subtle manner. In addition to the cardioid directivity, it also is capable of recording in omni or bidirectional mode with a simple switch and thus adapting it to different recording situations.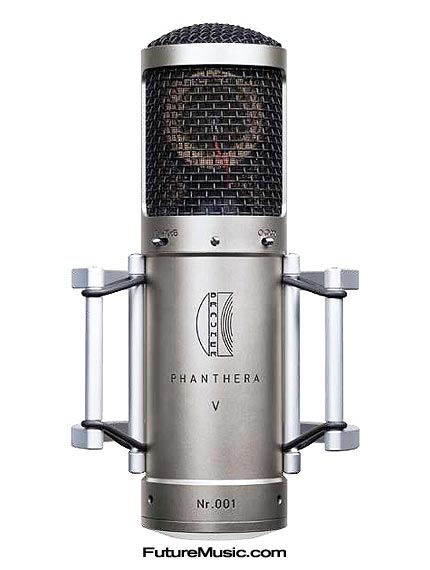 Using the omnidirectional characteristics, ambience as well as soloists or even big orchestras are captured true-to-life because the sonic environment is also authentically reproduced. For simultaneous stereo recording with a second microphone in XY or MS configuration bidirectional characteristics are available. An additional switchable attenuator reduces the output level of the microphone by 10 dB, providing further valuable dynamic range where necessary. Brauner bellows on how they feel "both versions of the Brauner Phanthera are impressive proofs that phantom powered non-tube microphones can sound amazingly close to real tube microphones. With the Phanthera models, Brauner expand their product portfolio to include reference quality microphones which can stand beside the sound characteristics of the coveted tube models VMA and VMX." Of course, your mileage may vary…
More information on the Brauner Phanthera V Microphone.