KME Launches VSS 15 Multi-Functional Subwoofer
KME has launched the VSS 15 Multi-Functional Subwoofer, a completely digital system with an integrated active, 15″ subwoofer that weighs 26 kg. The lightweight has been achieved through use of digital amplifier technology, a switch mode with PFC and the neodymium loudspeaker.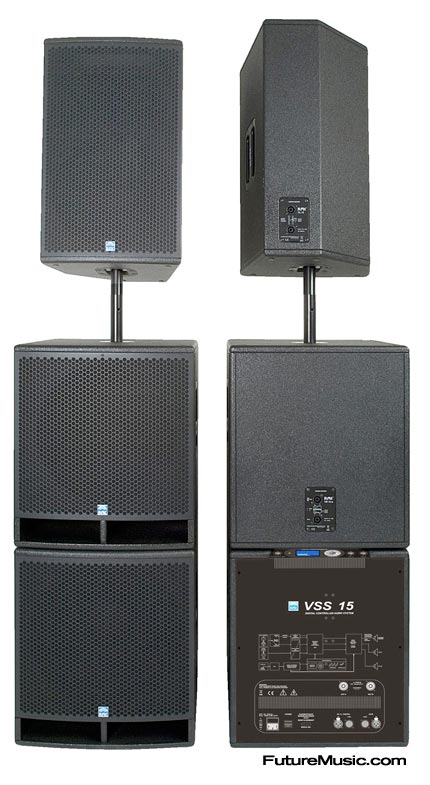 The VERSIO VSS 15 contains a digital 24 Bit signal processor and three powerful class D amplifiers. Beside the analog inputs there is a digital input, which accepts AES/EBU or S/PDIF up to 192 kHz with format-/sample rate converter. The user friendly control panel with LCD graphic display and the navigation pad allow control of all parameters and adjustments. The system allows the user to save 10 factory presets and 5 user presets.
More information on the KME VSS 15 Multi-Functional Subwoofer.